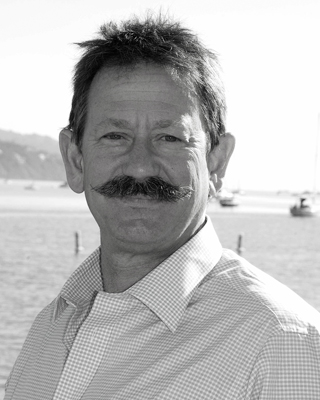 Steve Melchiskey, Managing Member
Steve founded USA Wine West in 1996 and has been the driving force behind successfully growing the company without compromising its personable character and high standard of service. He began his foray into the business of wine while working the grape harvest in the Rhinegau in 1976. Since then, he has worked in vineyards and wineries in California, Hungary, France and New York. His work experience extends to virtually every level of the wine industry, as a retail wine buyer and bottle duster, a wholesale/import operations manager, a wholesale sales representative in San Francisco Bay Area for six years, and in winery sales and marketing. Steve is also a licensed attorney and specializes in wine law, assisting wineries, retailers and importers in their contractual, regulatory and licensing issues. Steve is owner/winemaker at Maine Coast Vineyards, LLC, a bonded winery with a two-acre estate vineyard in Falmouth, Maine. He brings all of these experiences into play as director of USA Wine West. Having been very hands-on in the day-to-day operations of the Portland office for many years, Steve has worked tirelessly to integrate state of the art technology and efficiency into our systems, and to retain a dedicated staff of talented and professional personnel. He currently focuses on compliance and business development, and assists and advises portfolios in developing their U.S. distribution and marketing strategies. Speaking French and German well enough to tell bad jokes, Steve's infectious enthusiasm and larger than life personality are intrinsic to the spirit of the company.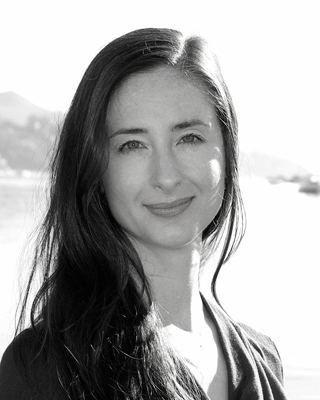 Serena Campbell, Operations Director
A graduate of Brown University and student of the Université de Paris/Sorbonne, Serena started working with USA Wine West in 1998 – when the operations consisted of a two-person office in California – and has been a part of the company's continued growth and evolution ever since. Serena has assisted with most aspects of the business at one point or another, so she can be considered a "go to" for almost any circumstance. In addition to overseeing the day-to-day operations of the Sausalito office, she is an expert in international and domestic logistics, warehousing, trucking, and Customs issues. She has coordinated the import of thousands of containers from virtually every wine region in the world and is a skilled logistical troubleshooter and problem solver. She is known for her clear and concise ability to give the best advice for the situation at hand. Serena is proficient in French, and moonlights as a singer in a San Francisco-based French yé-yé band. She is an accomplished cook, and a true enthusiast of wine, culinary and cultural experiences of all kinds.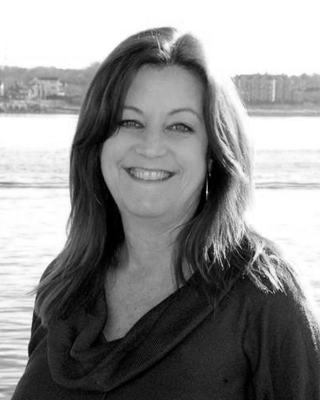 Carol Amoroso, Accounting Manager
Carol has been with USA Wine West since 2002, managing the company's internal accounting and financial relationships with hundreds of foreign wineries and suppliers. A graduate of the Katharine Gibbs School in Boston with follow-up studies in accounting at Northeastern University and St. Joseph's University, Carol has worked in the accounting departments at two commercial real estate firms and an intranet design firm. She also graduated with an AAS from culinary school and worked as a day chef. Her multi-faceted and multi-tasking skill set is indispensable to the accounting department of USA Wine West, where she manages a dizzying array of responsibilities. The list includes everything from accounts payable, bank account reconciliation, foreign currency payments, month-end portfolio reconciliations and payroll, to managing human resources. Carol interfaces with distributors and their accounting departments in all 50 states and handles an endlessly complex position with grace and humor. She is an enthusiastic student of the wonderful world of wine, and a loving and patient mother to four children, an English bulldog and a cute little terrier.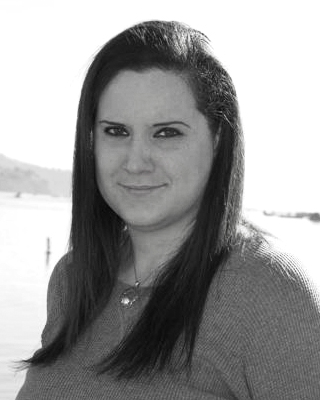 Karie Rutkowski, Order Department Manager/National Distribution
Karie has been with USA Wine West since 2003. She had previously worked in the account management department of a publicly traded software company, where she coordinated international shipping and logistics for numerous national retail accounts, while also acting as a liaison for the company's global sales staff across multiple time zones. Karie oversees our order-processing department with impressive efficiency and accuracy. Working against tight deadlines with warehouses on both coasts, she brings a "superhero" level of organization, follow-through and resolve to whatever logistics/customer service challenges may arise. With years of experience on national distribution orders – whether it's a time-sensitive sample shipment for a big sales meeting, or a multiple pallet load for an out of state distributor – Karie always makes it happen. A gifted artist, Karie attended Academy of Art College in San Francisco. She is also a very funny writer, and keeps the USA Wine West team laughing even when problems occur. She is an aficionado and connoisseur of music, movies, comic books, German beer and pickles of all kinds.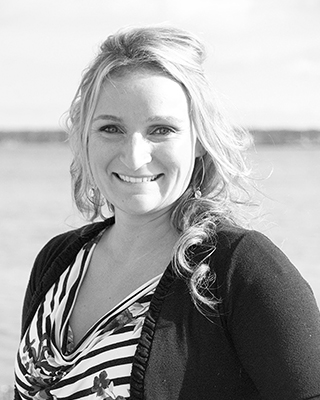 Mary Brousseau, Compliance Director
Mary started at USA Wine West in 2009 as an accounting and compliance assistant. She came aboard full time in 2011 and took over as the director of the Compliance Department, where she maintains nationwide licenses, state brand registrations, individual permits, and certificates of label approval (COLAs). She also regularly attends wine industry legal seminars and training in Continuing Legal Education and National Conference of State Liquor Administrators. A graduate of University of Southern Maine, with a Bachelor's Degree in Business Administration, Mary enjoys the everyday legal curveballs that are thrown her way. Some of her passions include bartending, boating, motorcycling, running, and Crossfit. With a plethora of wine connoisseurs in her circle, she relishes in the opportunity to pass on the love of wine to family and friends. But above all, she thrives most when she's on stage with a microphone singing her best Stevie Nicks karaoke.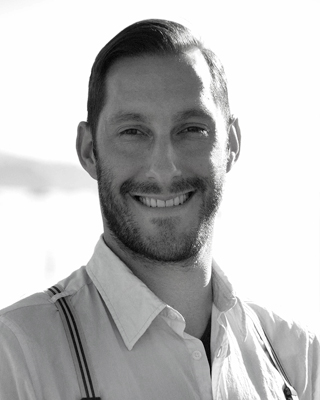 Jason Siebenthall, Accounts Receivable Manager
After graduating from Connecticut College with a B.A. in French, Philosophy and International Studies, Jason joined the Sausalito office in 2007, where he manages the accounts receivable department (and is often the friendly voice answering the phone). He regularly liaises with clients and sales reps, retail accounts and distributors to resolve invoicing issues and to ensure timely collection of funds. A native of northern California, Jason grew up in the winemaking region of Sonoma County and in Dry Creek Valley, where he worked for Michel Schlumberger winery and Alexander Valley Vineyards. He now lives in San Francisco and enjoys commuting by ferry, bike or car through the beautiful landscape of the Bay Area. Jason is fluent in French, having lived in the Latin Quarter of Paris and studied at the Université de Paris. Always happy to communicate with clients (whether in French or in English), Jason has brought a good-spirited attitude towards customer service as well as a calm persistence to the accounts receivable department.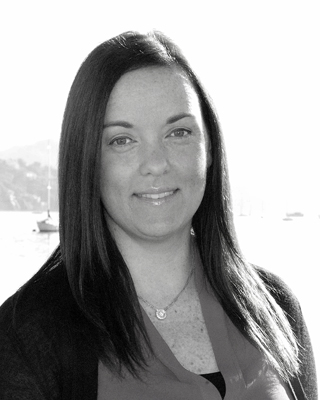 Katie Hennessy, Order Department/California On- and Off-Premise
Katie came to USA Wine West in 2011 with a stellar background and track record in customer service and hospitality. She grew up outside of Philadelphia and worked in the family restaurant business. After graduating from Villanova University with a BA in psychology, she spent six years in HR management for the Hyatt Hotel chain on both the east and west coasts. She also continued in the restaurant business, and gained top level food and wine experience on the floor at Michelin-starred Murray Circle at Cavallo Point, and other fine dining restaurants in Marin. Katie's administrative and customer service skills and her love for wine make her a natural fit for our order department's on- and off-premise division, where she coordinates with sales reps, warehouses and customers on order processing, deliveries and invoicing for restaurant and retail accounts all over California. Katie has lived in Marin since 2005 and loves the NorCal lifestyle – hiking, practicing yoga, and exploring Wine Country, where her favorite glass of wine might be a bold and rich Zinfandel, or an earthy yet ethereal Pinot Noir.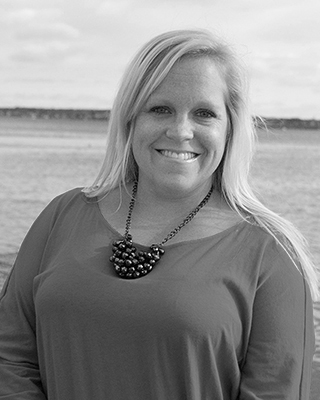 Molly Wood, Marketing Coordinator & Accounting Assistant
After graduating from the University of Southern Maine with a Bachelor's Degree in Business Administration, Molly joined USA Wine West in 2012, assisting with the compliance and accounting departments. Since then, her role has grown exponentially. Beyond handling accounts payable and monthly tax reports, she acts as the company's tech liaison – setting clients up with online access to their accounts, troubleshooting website issues, creating company PowerPoint presentations, etc. Most recently, Molly helped create and now runs the company's Marketing/PR program, helping clients get their wines reviewed by nationally known magazine and blog wine reviewers. Her background in business administration, communication, and event planning go hand in hand with guaranteeing the program's success. In her spare time, Molly loves books, baking, hiking, and going to concerts with her husband, Richard.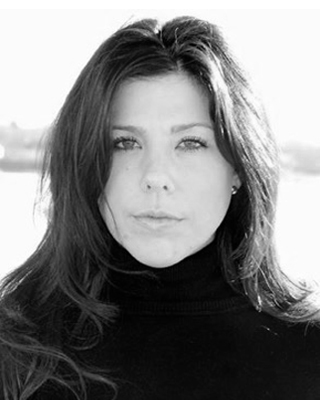 Stephanie Ducharme, Executive Assistant
Stephanie Ducharme grew up in a small town in Massachusetts and attended Worcester State University where she majored in Psychology. What she found out after college was that she had an incredible knack for organizing and operating business offices. With a keen sense of detail, a quick ability to learn systems and business operational processes, and a passion for knowing everything about the wine industry, Stephanie has quickly become an indispensable part of the USA Wine West team. She is currently handling compliance issues with Mary as well as being the executive assistant to Steve. Stephanie provides the analytical and organizational tools that will help the company's growth. She moved to Portland in 2014 and eventually landed at USA Wine West where she felt an instant connection with the rest of the team. She has a shichon dog that she loves to hike with, enjoys yoga, cooking and spending time with her nieces.